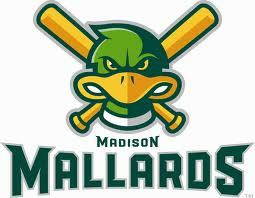 Join MPK in support of Relay for Life with a Father's Day outing at the Duck Pond! For the Sunday, June 17 Mallards game, friends and family from MPK will be tailgating before the game, so please plan to arrive between 1-1:30pm. The game is scheduled to begin at 3:05pm.
Please bring your own grill, or plan to share with other families. Each family will be responsible for their own tailgate dinner.
Our tickets will be in the NEW grass outfield section. You can bring blankets, but not lawn chairs (and there are no carry-ins allowed).
A portion of the tickets will go directly to Relay for Life.
Kids Tickets = $11 ($3 will go to Relay for Life)
Adult Tickets = $13 ($5 will go to Relay for Life)
The Mallards promotion for the game is "Stoddard's Country Grove Market Father's Day Celebration" with a free grill glove for the first 500 dads!
Hope to see you there. Pass it on as this should be a lot of fun for a great cause.