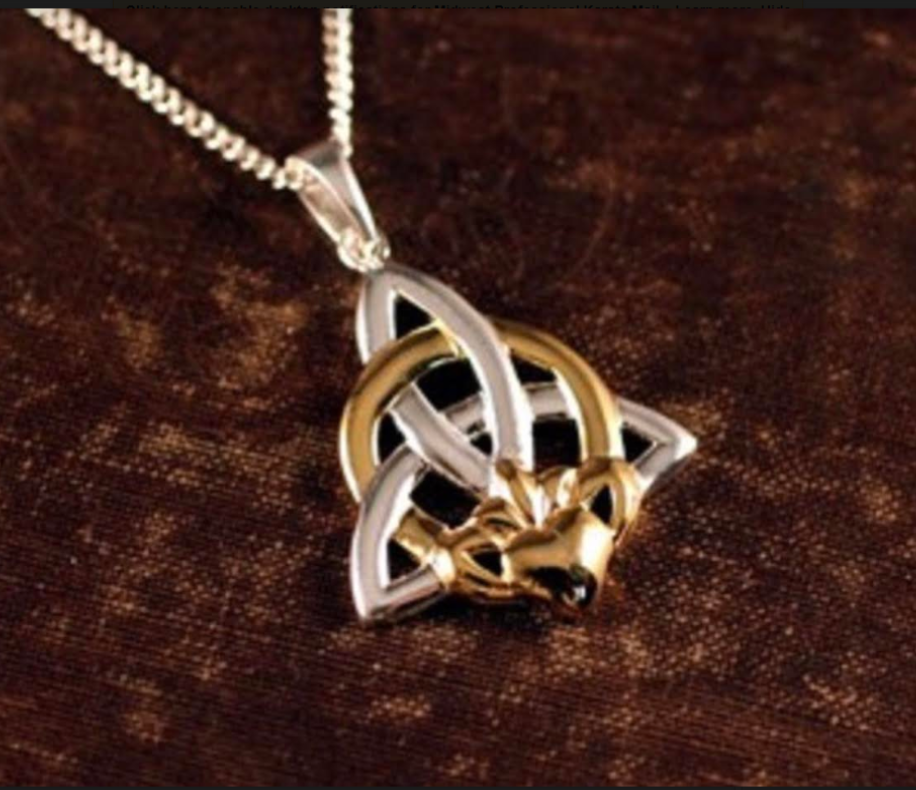 We need your help. There is a lost necklace that we need your help to locate. The necklace belongs to Seamus O'Connell and was given to him as a gift and as a family tradition — it's got a lot of personal meaning to Seamus and his family, so we're asking if you could please take a look and check with other students in your family to see if you might have it (see photo).
It was here in the studio hanging from one of the gear racks next to the desk about 3 weeks ago, but it was gone the next day when we went to get it. It's possible that another student picked it up by accident, or it even could have been accidentally knocked into a backpack or sparring bag.
We'd really appreciate it if you could take a look and return it to the front desk or directly to Seamus if you find it. Thanks very much for your help!