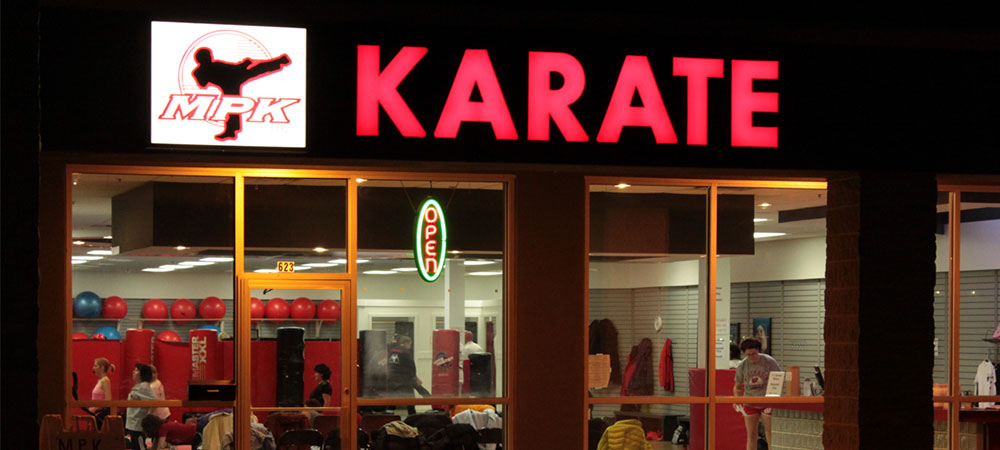 Midwest Professional Karate, or "MPK", is the premier martial arts studio serving DeForest, Sun Prairie, and the Greater Madison Area. We believe in building a strong foundation through self-confidence. Our motto of "Focus | Spirit | Power" is at the core of everything we do:
Focus our minds and bodies on positive goals. Our Spirit helps us achieve our goals through perseverance. Through the balance of Focus and Spirit, we gain Power.
Frequently Asked Questions (FAQ)
Where are you located?

We are next to Jump Around Gymnastics at 7125 River Rd, DeForest, WI 53532 (NOTE: In Nov. 2018 we moved from our previous location next to Pick & Save in the DeForest Town Center).
---
How old do you have to be to start classes?

We start children as early as age 4 in our "Little Kickers" program. By starting this early children gain a tremendous advantage in the areas of self-confidence, discipline, attention span and physical conditioning.
---
How old is too old for martial arts?

Martial Arts is a lifetime program. Many students start when they are in their 40s, 50s and beyond. Training is adjusted to meet your capabilities and level of fitness.
---
How long does it take to promote to the next belt?

This varies widely from student to student. Some may achieve their first promotion in less than six months, while others may choose to take longer. There is not a set time frame for promotions. You test when you are ready.
---
Do you teach Weapons?

We currently teach Bo Staff, Nunchucks, Bokken, and Kamas.
---
Do I have to sign a contract?

Not necessarily. It's your choice, really. Our plans are very flexible. If you'd like to pay a month at a time, that's an option. Or, if you want to take advantage of the savings from signing up for 4-month or 12-month plans, you can do that, too.
---
What are the fees?

Fees vary based on the type of program. Please contact us to review the type of plans we offer specific to the program(s) you are interested in.
---
Do I need to be in good physical condition before starting?

It is always recommended that you consult your physician before starting any new exercise routine. Mr. Armstrong will be glad to consult with you before hand. We will work with you personally to accommodate any limitations or conditions that you may have.
---
How do I get started?

It is as easy as coming in and speaking to us about what your interests and goals are. We welcome you or your kids to try our 1-month trial package to get you going.
---