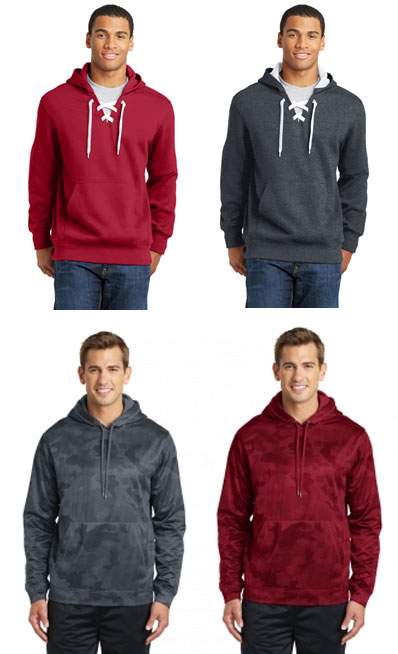 We're doing our annual MPK logo hoodie order this week if you'd like to get one in time for the holidays. We have a couple of choices:
Lace up pullover hoodie in adult sizes XS-4XL, in either red or dark gray
Sport-wick camohex fleece pullover in youth XS-XL and adult XS-4XL in red or gray
There are some samples of the lace up hoodie at the studio and a larger picture of the camo hoodie. Both will have the MPK logo stitched on the front.
We'll also have a limited quantity of red, white, and gray winter beanies, ladies' black military caps, and black adjustable-fit flat bill caps, along with our usual selection of uniforms and accessories, like belt-rank key chains, headbands, and bracelets.
For those students at Gold Belt and higher who have not started sparring yet, sparring packages make a great gift – we have all the gear available in red and black, and you can special order in white or blue.
As a special bonus for those who enroll in our automatic payment program, you can take 25% off a uniform purchase or 15% of a sparring package. Sign up soon to take advantage of this great deal! If you've already enrolled in AutoPay, you're welcome to take advantage of this deal, too.
We have a limited time to get orders in this year, so be sure to get your hoodie orders in no later than next Friday, December 8. There's an order list at the front desk, or you can let me know via email, as long as you get that in by Thursday evening. Please see the front desk for pricing and questions.
— Jeni Risgaard, front desk coordinator