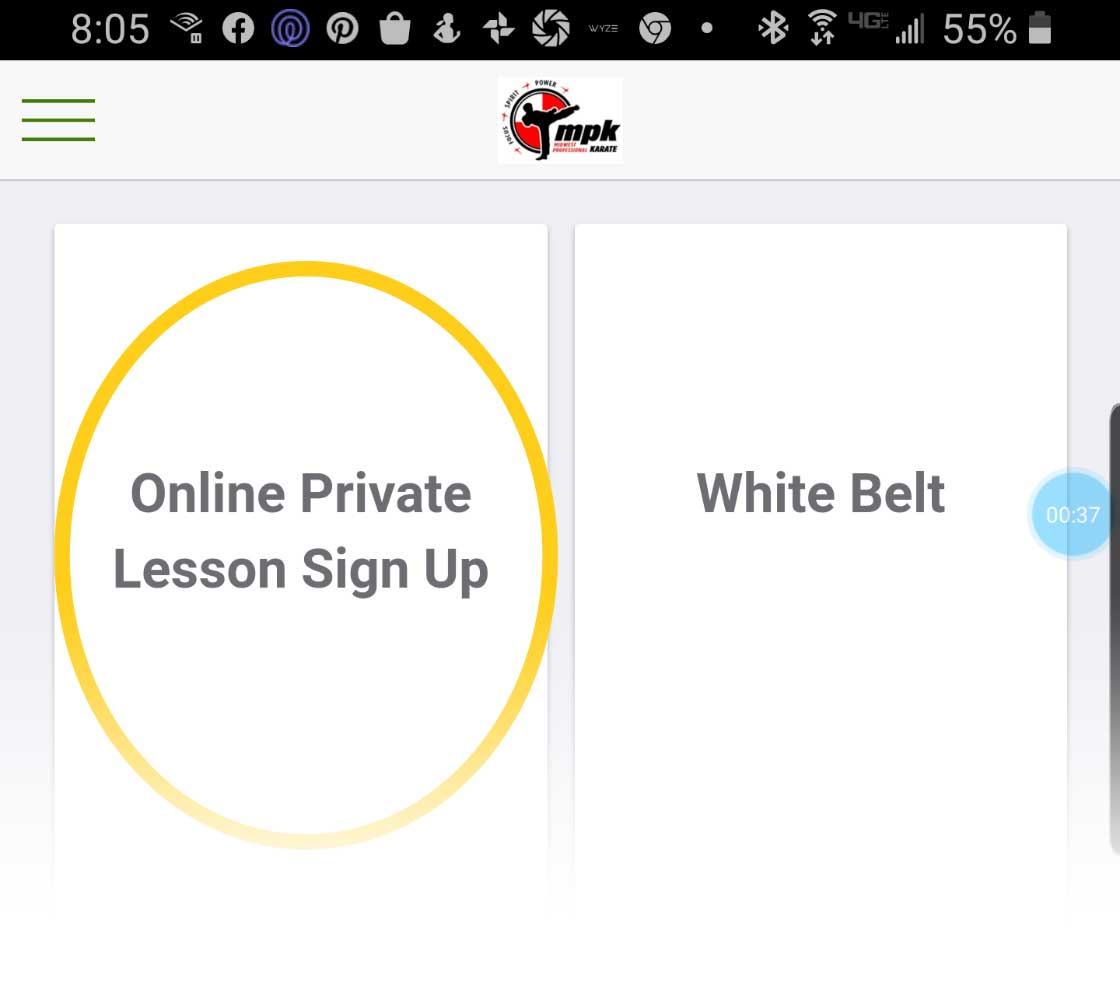 First, I would like to thank all our members who have expressed their support for our program and our staff. I am humbled by all the kind words and offers to maintain memberships. We have an incredible group of families and I count my blessings everyday. We will get through this!
It took a little longer than hoped, but we are ready to offer Private Online Lessons for our members! We have 5 instructors currently available and we may add more as the need arises. I hope you find value in this opportunity to connect with your instructors as well as continue to grow as a martial artist. All our current members have a credit coming for the month of March as we had to close on the 15th.
For all our evening families we would like to apply your credit for classes for private lessons beginning on April 13. That would take us through the end of April. If you feel the program has value for your family please let us know and we can reinstate your membership. If not, we can apply your membership credit toward future program tuition like our Summer Camp, A+ After School, Evening Martial arts, Yoga or Total Fitness Training.
Here is the link to the schedule (there is also a link on the MPK Deforest App):
https://mpk-online-lesson-allinstructors.as.me/
► Here is how the lessons will work.
We have loaded a private lesson signup on the MPK Deforest App.
1. Open the MPK Deforest App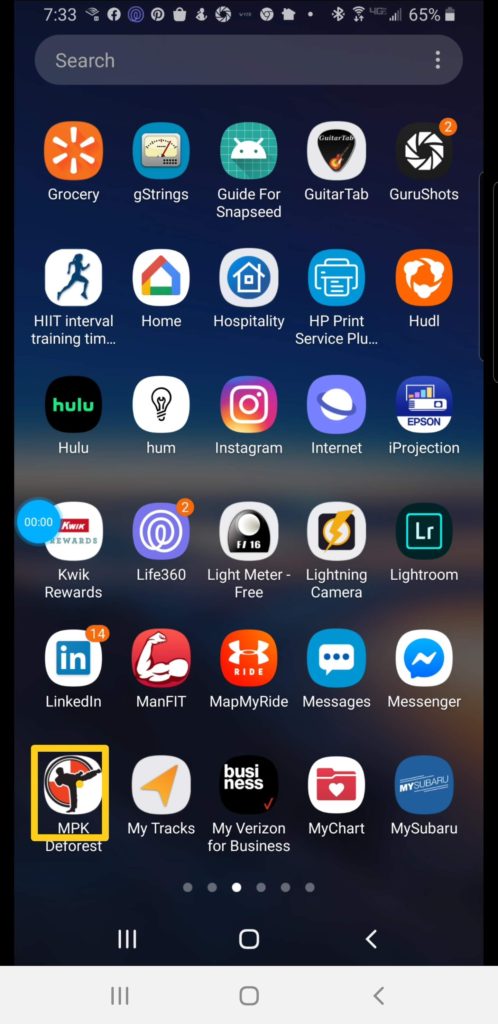 2. Open Curriculum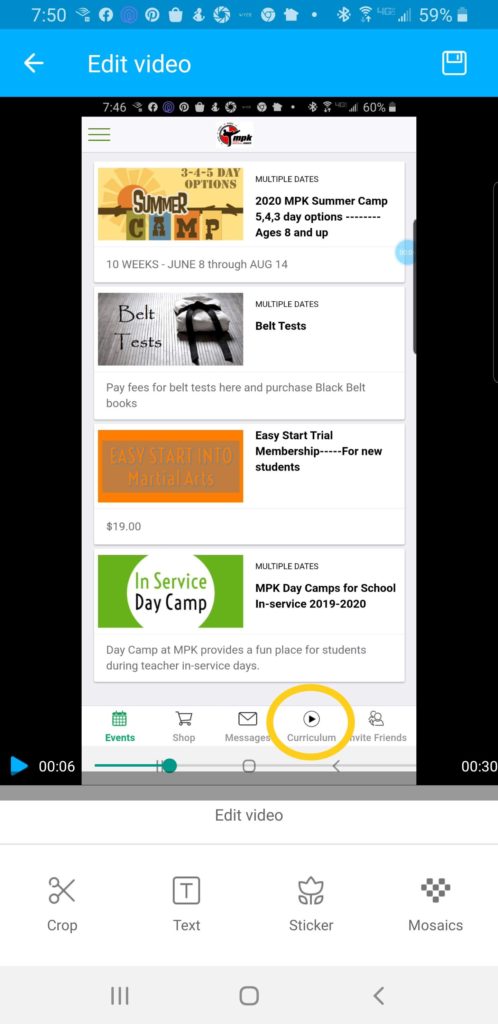 3. Choose Private Lesson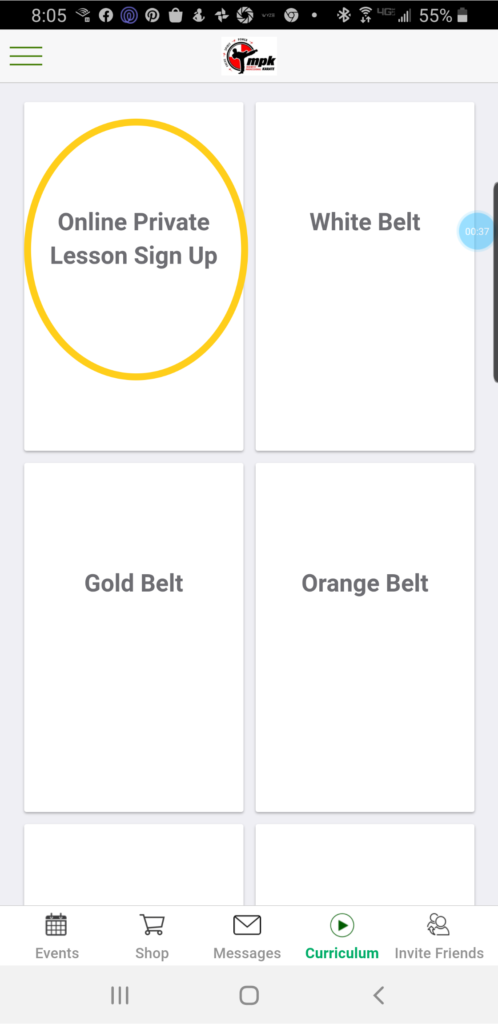 4. Choose All Instructors tab
5. Choose your instructor
6. Choose your time and continue to fill in the information.
You will receive a confirmation email regarding your lesson as well as a reminder if you attach it to a calendar.
Your lesson will last for 20 minutes.
If for some reason you need to cancel, please reach out to your instructor.
Students ages 10 and up please get your warm ups done prior to class. If you are looking for some awesome ideas, check out the Curriculum area on the app and scroll to the bottom for age appropriate workouts.
Please allow 2 lessons per week so we can help all our members who need classes. As we roll out this new program we will hopefully be able add more class availability.
All students will receive a class stamp on their card for attending.
We will also be able to stripe test as we get a few classes under our belts.
We truly value all our members and thoughts go out to all who are going through this unprecedented time. Please stay healthy and be kind to your family. 🙂
We are all here to help. If there is anything you need please do not be afraid to ask. If we can't help, we probably know someone who can.
All the best,
Mr. Armstrong